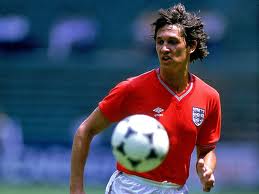 "I had not focused on the fact that there were hardly any books on 'being a good captain'
so it is terrific that you are prepared to fill that niche. I am very happy to contribute."
Gary Lineker OBE
Gary Lineker's reply really put Declan in a dilemma. As a marketer by profession, was there enough in this to try to get it published, to fill that gap in the market? He had to give it a go, and so began the most difficult and tortuous task. He identified literary agents and likely publishers and fired of proposals for an 'Art of Captaincy' book for kids.
Declan felt like J K Rowling as the rejections rolled in, sometimes curt but mostly encouraging occasionally with a good piece of advice. Some suggested a comic narrative to link the advice, others a dos and don'ts summary or a quiz, but alas in the end there were no bites and the trail went cold.
As Louis moved up the age groups, now relieved of his captaincy role, Declan wondered if an inspirational book might just have made the difference. In 2008 he dusted down the publishing proposal and gave it one last shot. He put out feelers again with sports journalist friends of friends and was hugely encouraged by a direct hit with Gooner and Beckham biographer Tom Watt who gave some great advice and direction. In the end it was A&C Black, part of the Bloomsbury group, publishers of the Harry Potter books, who had been the most interested two years previously that breathed new life into the project. The new commissioning editor Charlotte Croft began to look at the numbers and eventually came back with a tentative yes. There was life in the project yet!
A contract appeared in July 2010 and the schedule saw me submitting the final manuscript in autumn 2011 prior to publication of 'So You Want To Be Captain?' on 15th March 2012. Contributors had been promised that a proportion of any profits would be donated to Sports Relief, which took place at the same time. An initial donation has been made and more will follow if and when any royalties ever appear!
So in a year of sporting excellence with the London Olympics and Paralympics, our first ever Tout de France winner and a men's Grand Slam champion too, there's hope that a lot of kids, parents, grandparents, godparents, teachers, coaches, friends and family will be inspired by this great new book.